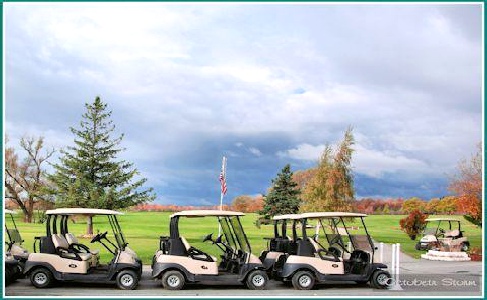 E-Mail: willowbrookgolf@hotmail.com
P.G.A. Professional: Doug McDavitt
9 Holes: $14.00 Walking or $22.00 w/cart per person
18 Holes: $20.00 walking or $35.00 w/cart per Person
Golf Lessons: $40.00 for 3/4 Hour (appointment only)
Professional Club Fitting: $40.00 (appointment only)
Driving Range: $4.00/Token /32 Balls (11 Tokens For the Price of 10: $40.00)
*All prices subject to change without notice
We take Tee-Times for weekends and holidays only. Walk-ins are always welcome.
2016 Daily Non Member Fees
Early Bird Special
Mon. Thru Fri..
Before 10 AM
18 holes w/cart $25.00 (per person)
9 holes w/cart $16.00 (per person)

Interested in playing in one of our leagues? Go to the league page to see the available leagues and their start times.
If you are interested send us an E-mail with the name of the league its start time and and your name and phone number. We'll contact you as soon as league meetings are scheduled.