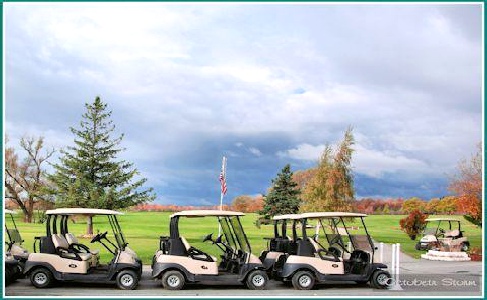 E-Mail: willowbrookgolf@hotmail.com
P.G.A. Professional: Doug McDavitt

9 Holes: $14.00 Walking or $22.00 w/cart per Person
18 Holes: $20.00 Walking or $35.00 w/cart per Person
Golf Lessons: $40.00 for 3/4 Hour (appointment only)
Professional Club Fitting: $40.00 (appointment only)
Driving Range: $3.50/Token /32 Balls (11 Tokens For the Price of 10: $35.00)
*All prices subject to change without notice
We take Tee-Times for weekends and holidays only. Walk-ins are always welcome.
2015 Daily Non Member Fees
Early Bird Special
Mon. Thru Fri..
Before 10AM
18 holes w/cart $25.00
9 Holes w/cart $16.00
It's that time of the year when we button up the clubhouse and prep the course for the coming winter months.
Thank you to our members and to the golfers in our community that supported us throughout the 2014 golf season.
If you haven't already taken advantage of our savings on our 2015 membership there is still time. Check out the membership application for your savings.
Also note that any mail you send to our address is forwarded to Florida so replies will take a few days longer than normal.
To all have a safe winter and we'll see you on April 1, 2015.